This portfolio from a 2021-2022 contractor assignment with Cushman & Wakefield includes both branded and custom collateral for commercial real estate brokers, often working with data supplied by the research team.
"The Rey Downtown places you right where you want to be in the heart of Phoenix's most eclectic and vibrant Roosevelt Row walkable arts district offering the very best of downtown living."
Located at 3rd Avenue and Fillmore Street, these window designs are branded with color, look-and-feel and theme to create a peek inside all the retail leasing opportunities offered by Cushman & Wakefield.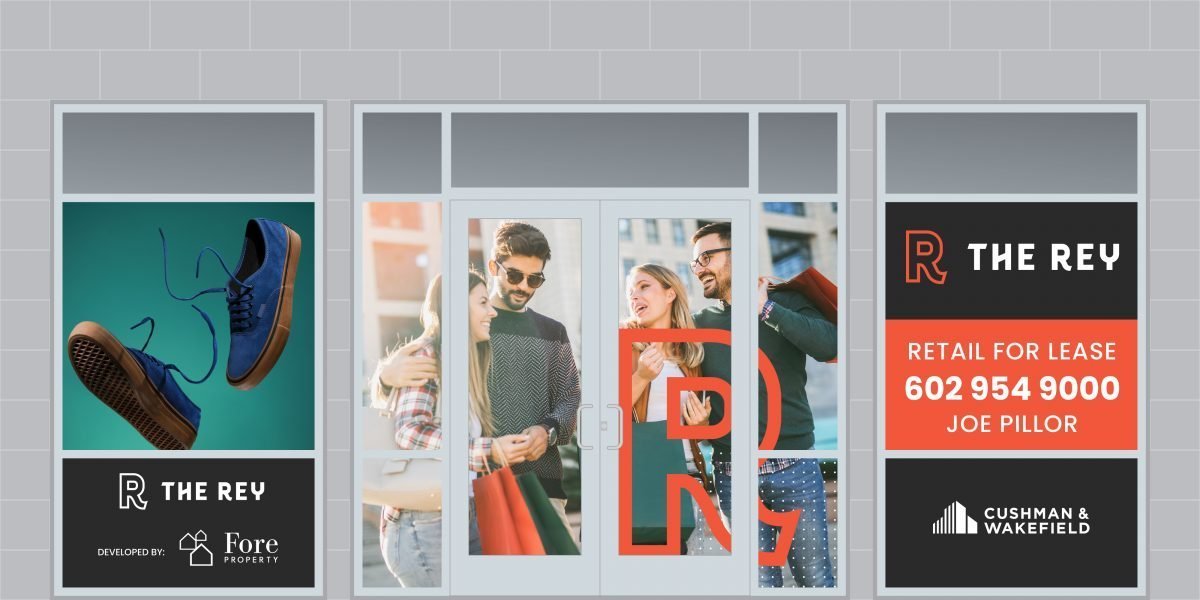 MID-CENTURY OFFICE BUILDING BROCHURE
STRONG HIRE
I had the pleasure of managing Lori on our Phoenix Marketing team. She is a talented and thoughtful in all of her work, really getting to the heart of the clients needs and understanding her audience. She not only was a skilled addition to the team, but her presence made the day fun. Lori would be a great addition to any team and a strong hire.

Rachel Romero-Lay is the former Marketing Manager for Cushman & Wakefield in Phoenix, AZ.
MEDICAL BUILDING BROCHURE SERIES
MEDICAL BUILDING BROCHURE
POSITIVE ATTITUDE
Lori is a pleasure to work with and greatly contributes to the CW Healthcare Brokerage Team. Not only is she professional and talented, but is kind, and always has an overall positive attitude. Her pride in her work translates to her ability to explore new designs and grow creatively—that kept our team marketing materials to the high industry standards. I'm fortunate to work with her and the CW marketing team!
CONSUMMATE PROFESSIONAL
Lori is a consummate professional and an incredible asset to our team. She brings creativity, strategy and integrity to everything she does. She is a talented designer and I admire her values and process for every project. She takes pride in her work and her attention to detail and accuracy is at the highest level. Lori is an incredibly strong and successful partner on our team and I am fortunate to work with her.